We are the champions!
13-Oct-2018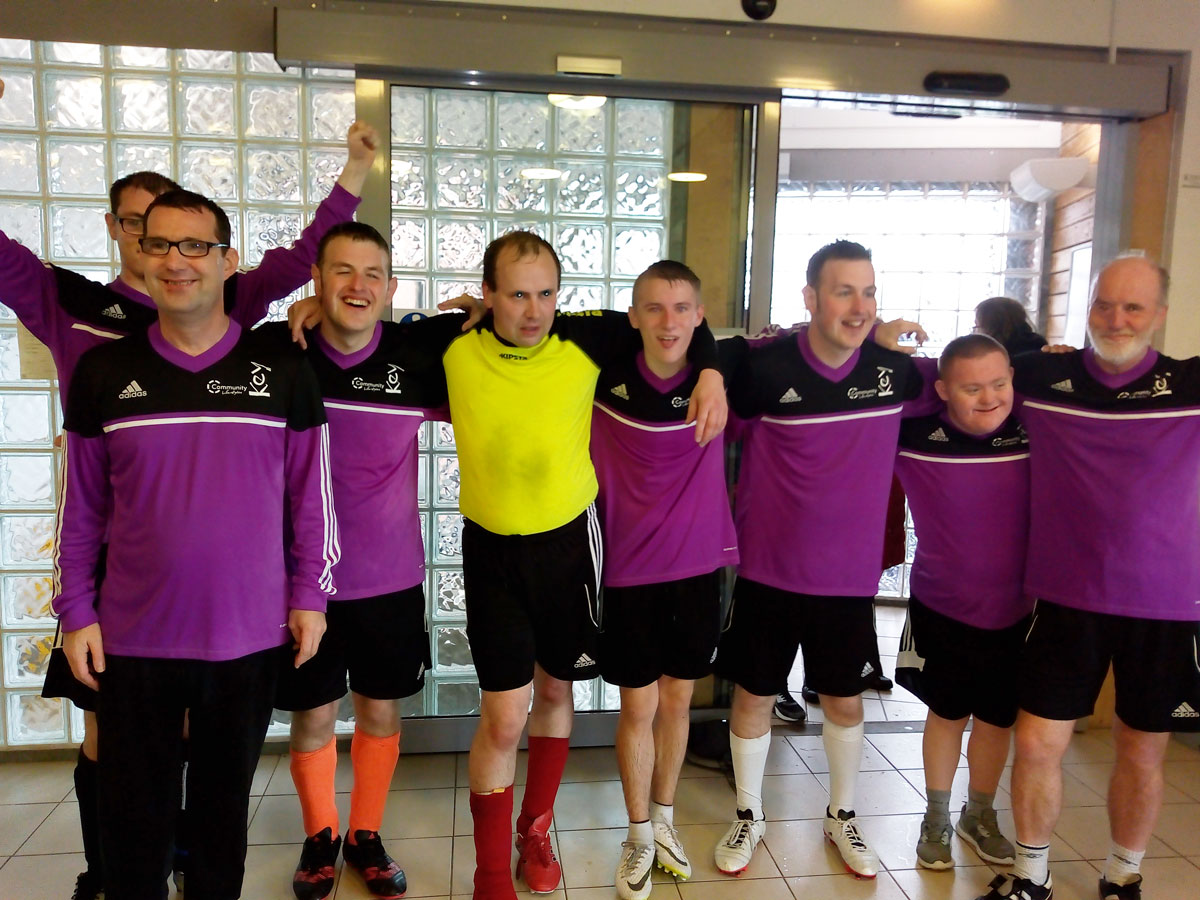 A convincing 6-1 victory against the Glasgow LAC team in the final of yesterday's 5-Aside Football Tournament at the Glasgow Club Nethercraigs saw the Community Lifestyles Key Glasgow team win their second tropy of the year. 
Finishing in second place to the LAC team in the qualifying rounds the two teams came head to head in the final. And despite very difficult playing conditions, due to heavy rain, the Community Lifestyles Key Glasgow squad played with great spirit and determination to emerge victorious!
Player coach, Cameron Colley, was justifiably proud of his team's efforts and was full of praise for them in his post-match interview:
"It was pure fantastic and I am so happy with the team."
Well done guys, it was a great achievement!