Celebrating Success!
21-Jun-2019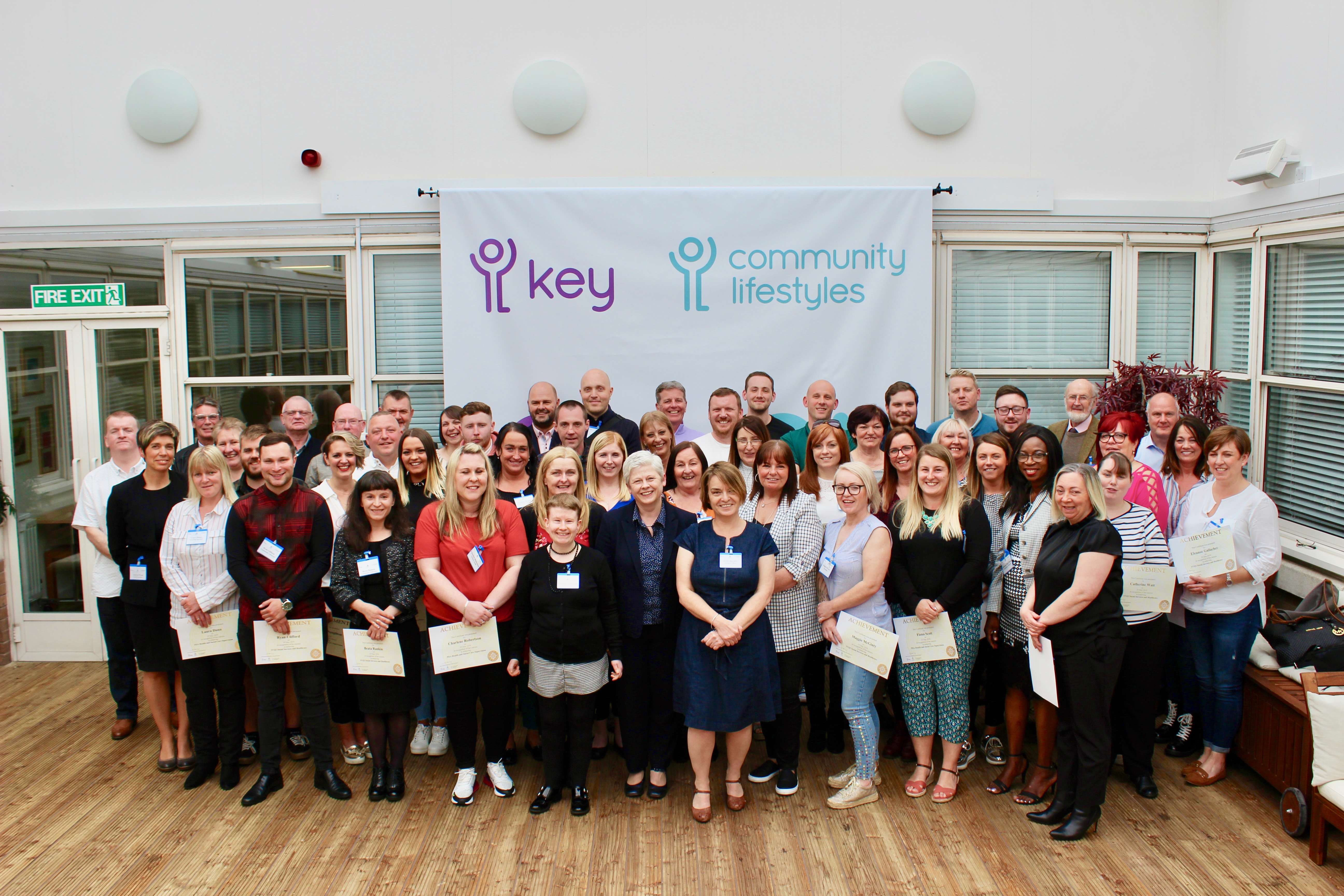 On 29 May we were delighted to welcome staff from across Key and Community Lifestyles to The Square in recognition of their achievements in gaining SVQ qualifications.
In the two years since our last ceremony an amazing 136 candidates have successfully completed a qualification ranging from SVQ2s through to Leadership and Management awards.
We had a number of guest speakers on the day too, including Lorraine Gray, Chief Executive of SSSC (Scottish Social Services Council) and Rebecca O'Donnell, Chairperson of National TAG.
Both Lorraine and Rebecca congratulated the graduates on their hard work and having this acknowledged through the certificates they were recieving. And both also shared personal perspectives on the importance of staff taking the time to reflect on how they do their job and the benefits this can bring for staff, the people we support and their families.
Well done everyone!