It's a Walk in the Park
20-Jul-2018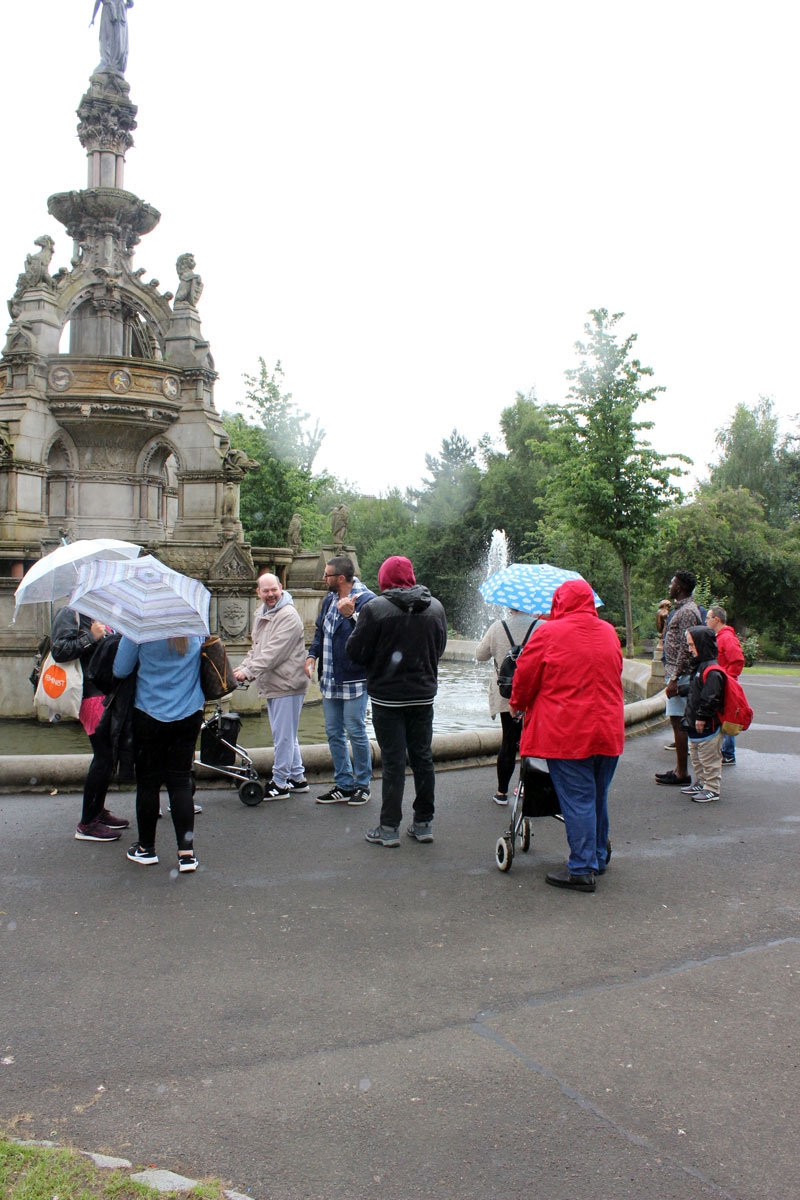 Some of the people we support in Glasgow thought a good walk in the park was just what we needed to help celebrate 40 years.
They organised a group walk around Kelvingrove Park in Glasgow and it gave people they support an opportunity to set a personal walking challenge. Some had a goal of walking 40 steps while others built it into a long-term walking plan.
Although the rain decided to come along it didn't dampen anyone's spirit as they walked to all the landmarks around the park. The company was so good and before they knew it the group had completed a collective distance of 40km. Well done guys! Everyone has definitely earned a cuppa and cake.
If you would like to read more about our 40th anniversary you can go to our Key is 40 page.