We are Dementia Friendly
28-Aug-2019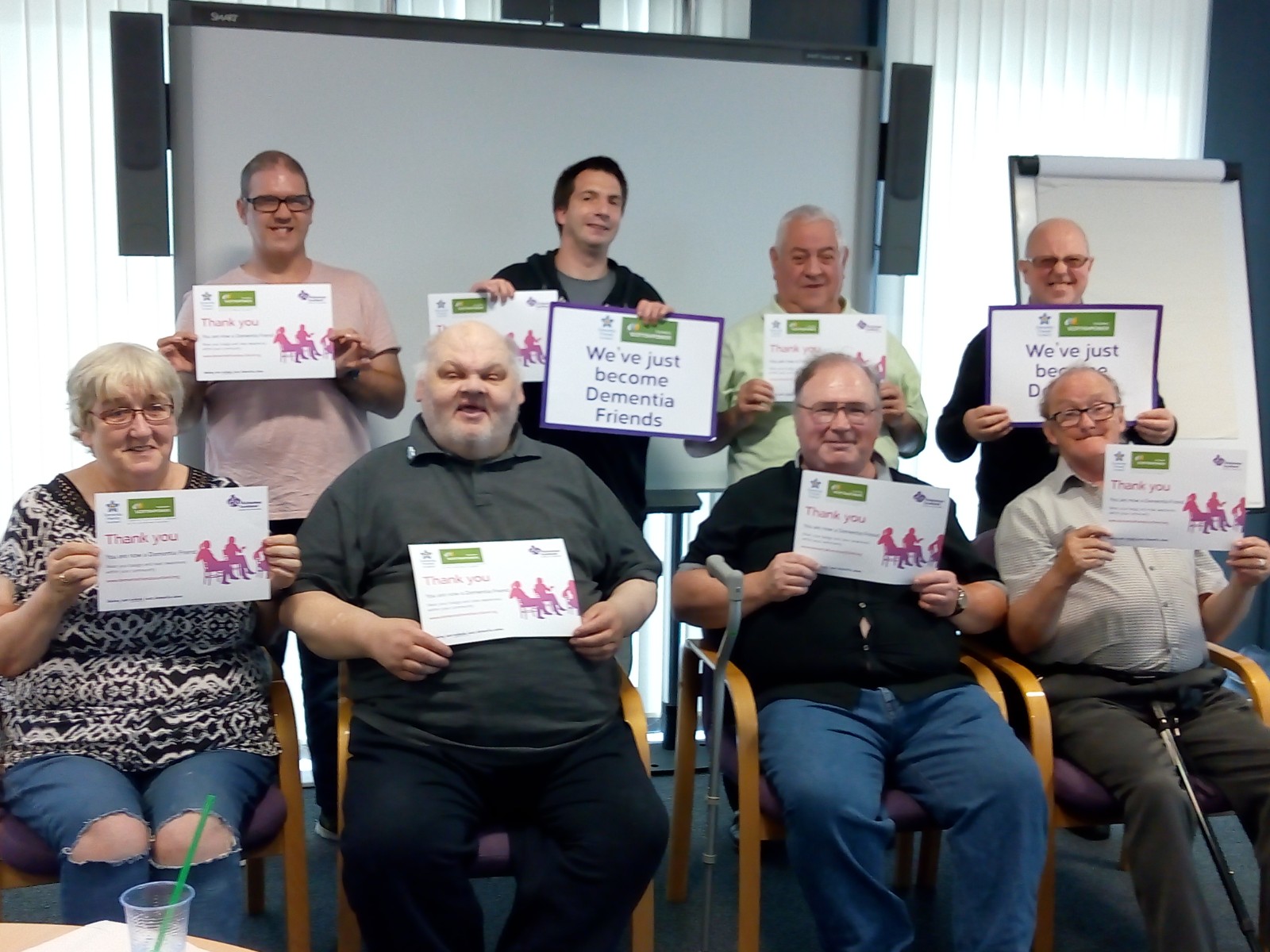 We had some very special guests along to our 'My Home Group' (tenant engagment group) today. Ann and Laura from Alzheimer Scotland joined us and delivered a Dementia Friends session to the group.
The Dementia Friends sessions are part of an Alzheimer Scotland initiative to raise awareness of what it means to live with dementia, the challenges people with dementia can face day-to-day and also hopefully begin to make organisations, businesses and our communities more welcoming, inclusive places for people with dementia to be.
It was a really interactive session with lots of opportunities for participants to share experiences, ask questions and learn about how we can all play our part in making life that wee bit easier for people with dementia in our own lives and communities.
The group were absolutely delighted to be awarded their Dementia Friends badges and certificates having successfully completed the workshop.
If you would like to find out more about becoming a Dementia Friend, follow this link.