It's begining to look a lot like Christmas
07-Dec-2018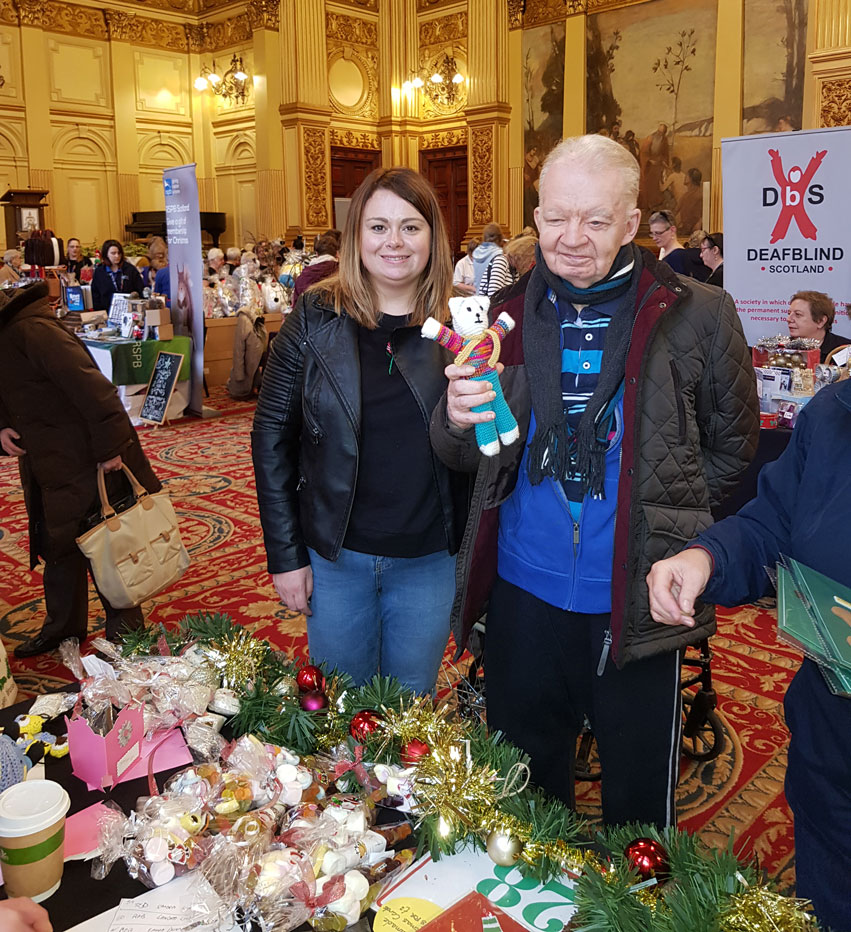 Our Mosspark Arts Group have had a very busy time of late getting ready to sell their wares at the annual GCVS Christmas Fayre in Glasgow's City Chambers.
A number of people supported by Community Lifestyles and Key attend the group, which runs every Monday, and throughout October and November they utilised their skills to produce a range of Christmas themed crafts which could be sold at the Fayre.
It was a very successful day; providing a great opportunity for group members, volunteers and workers, who all took their turn staffing the stand, to participate in an event which has a long history in Glasgow and raises a lot of money for charity.