Afternoon Tea with the Ladies
18-May-2018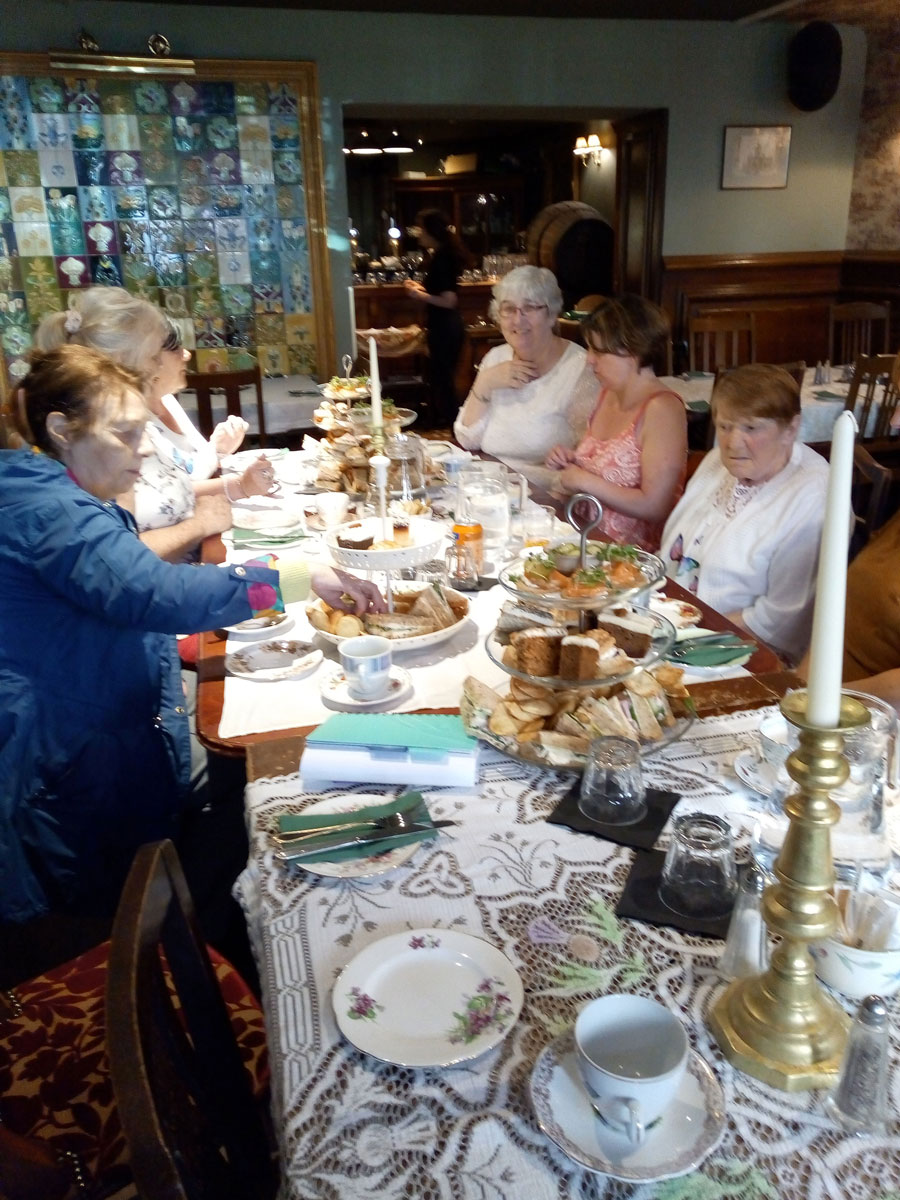 The gorgeous Tea Rooms at the Butterfly and Pig in Glasgow played host to a very special afternoon tea event for some of the women whom Key has enjoyed a very long relationship with. And the 'My Generation' theme of this year's Learning Disability Week provided the ideal backdrop for our conversations about what life's like now and how much has changed over the years since the women first came into contact with Key.
Some of the women had known each other for many years, still keeping in touch regularly whilst others hadn't seen each other for a while and very much enjoyed the chance for a good old catch up.
As the tea and coffee flowed so too did the stories and memories. And what stories and the lives the women had to tell of!
Sipping tea from good china in surroundings that might remind you of your granny's house The Tea Rooms really were the perfect place to share some laughs, reminisce and fondly remember some of the friends who may no longer be with us.