4 Steps to Fair Work Campaign
27-Jul-2023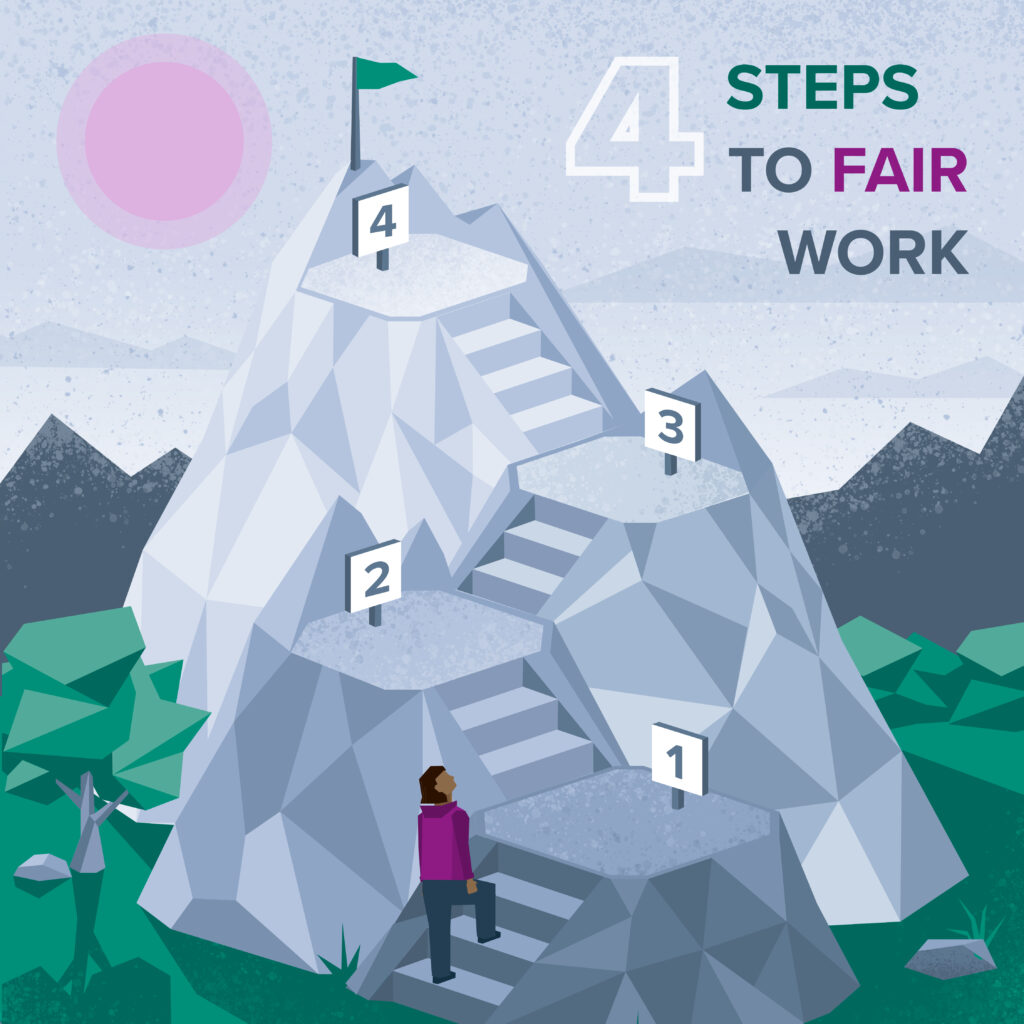 We are adding our voice to the new fair work campaign for Scotland's social care workforce - 4 Steps to Fair Work.
The campaign is co-ordinated by the Coalition of Care and Support Providers in Scotland (CCPS) and launched late June
.
Alongside our fellow CCPS members we shared our experiences of the pressures we currently face
.
Among these is rates of pay for social care staff. So, the campaign calls on the Scottish Government to take these 4 steps to delivering fair work:
Deal with pay inequality: put in place the promise of a minimum

of £12 per hour for social care staff, starting from 1 April 2023

.
Ensure equal pay for equal work: Apply pay uplifts to staff in all services, not

just

those in registered adult social care

.
Value all staff who play their part: Deliver funding packages that value the crucial role of support staff and managers, alongside frontline workers.
Give us hope of equality: Publish a timetable by this September to deliver

fully

on Fair Work in Social Care by 2025

.
Add you voice, here's how you can support the 4 Steps to Fair Work campaign.