Ailsa puts her art on the map!
07-Jun-2019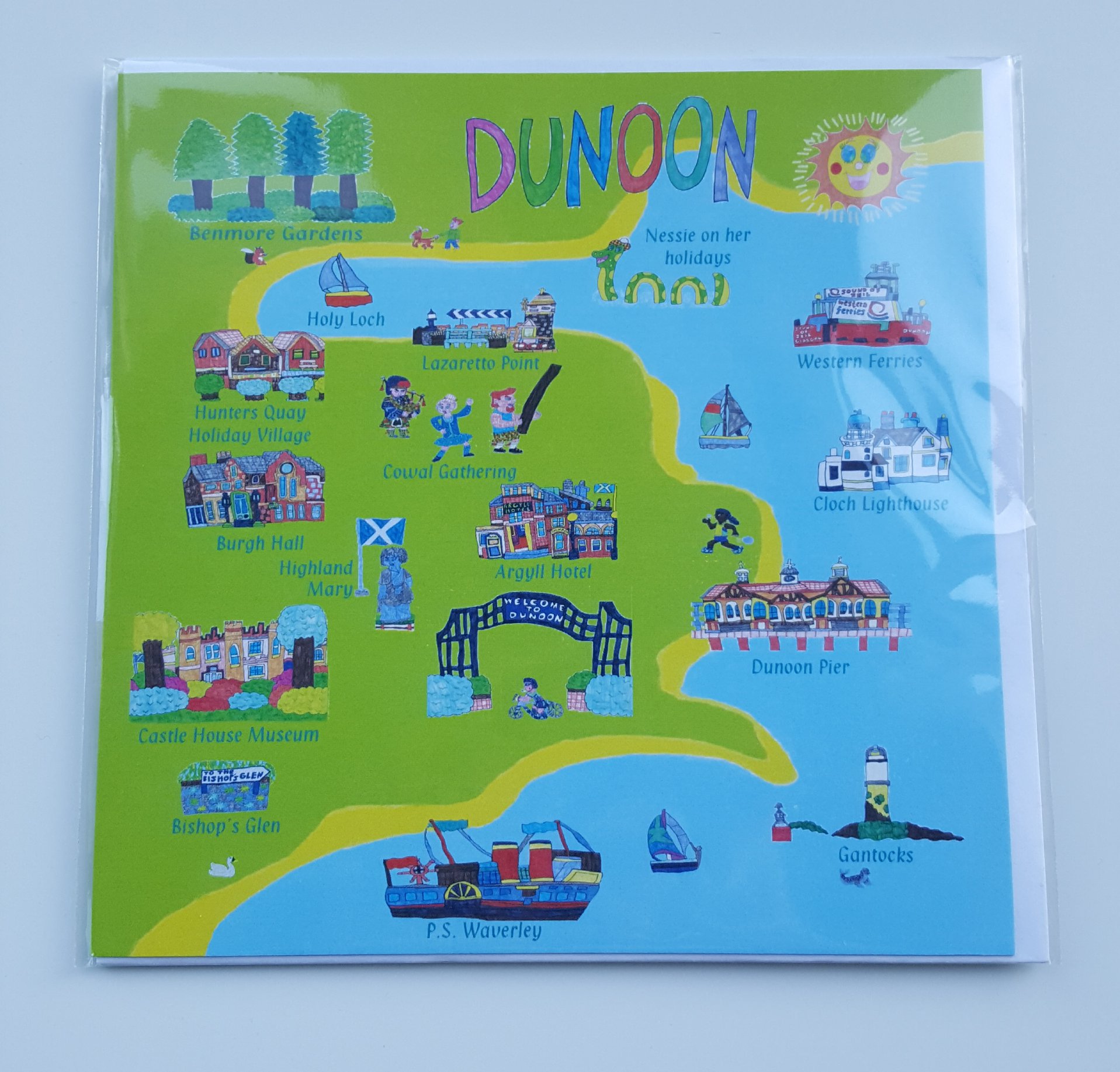 Ailsa, supported by our Dunoon team, has a real talent for art. Over the past few years her fun, distinctive style has been gaining a growing following through her 'Ailsa's art-e-fax' Facebook page. So we were absolutely delighted to hear that a range of gifts featuring a specially comissioned design of her home town Dunoon is now available to buy in the 'Doon the Watter' gift shop in the town.
You can watch a video of Ailsa sharing her fabulous news here
Ailsa has worked incredibly hard for this and we are sure this is just the start of Ailsa's small business taking off - you saw her here first!