Calling All SDS Nations!
05-Jul-2018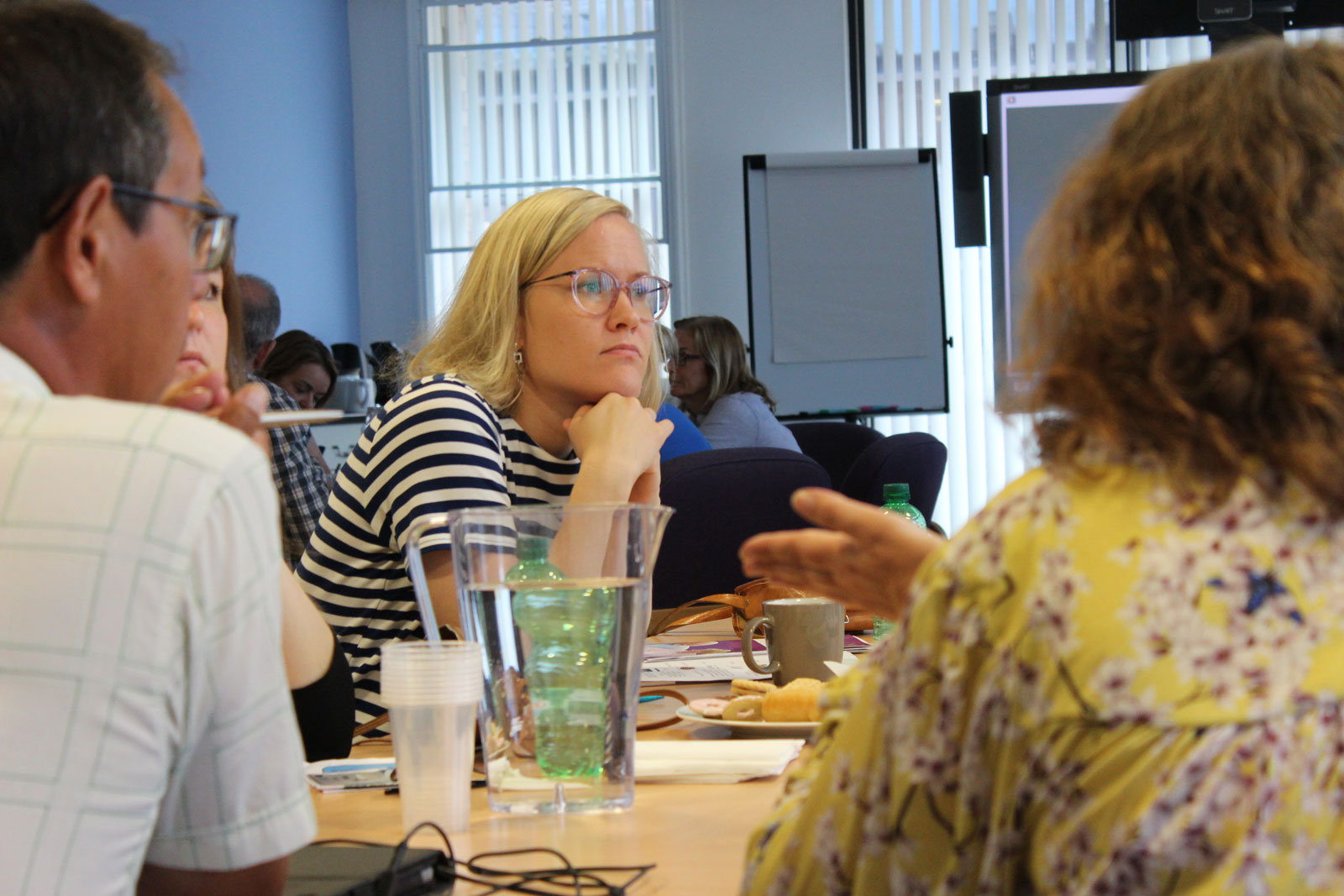 The Erasmus Plus Skills Project brings together partner organisations from Finland, Italy, Greece, England and Scotland to collaborate on improving Self-directed Support (SDS) knowledge, skills and resources among a range of stakeholder in their host nations. 
In Scotland the project is hosted by in Control Scotland and Key has been supporting this work through sitting on the Reference Group.
So it was a great pleasure to welcome representatives from in Control Scotland and the 4 other host organisations to our Glasgow offices today as part of a 3 day Teaching and Learning Event. 
As well as inputs from the Finnish and Italian organisations on the progress of SDS and how they are developing resources to support this in those countries, we also heard from Key's Head of Staff Learning and Development, Policy and Practice, and Margaret Petherbridge of Falkirk Council on how provider organisations and local authorities can talk to staff about the culture change needed to ensure people have as much choice and control over their support as possible.
And to finish the day there was a lively session delivered by Iriss' Pilotlight project on resource development and testing. 
It was really a fascinating day and we are keen to follow the progress of all the resources currently in development across the partner nations.