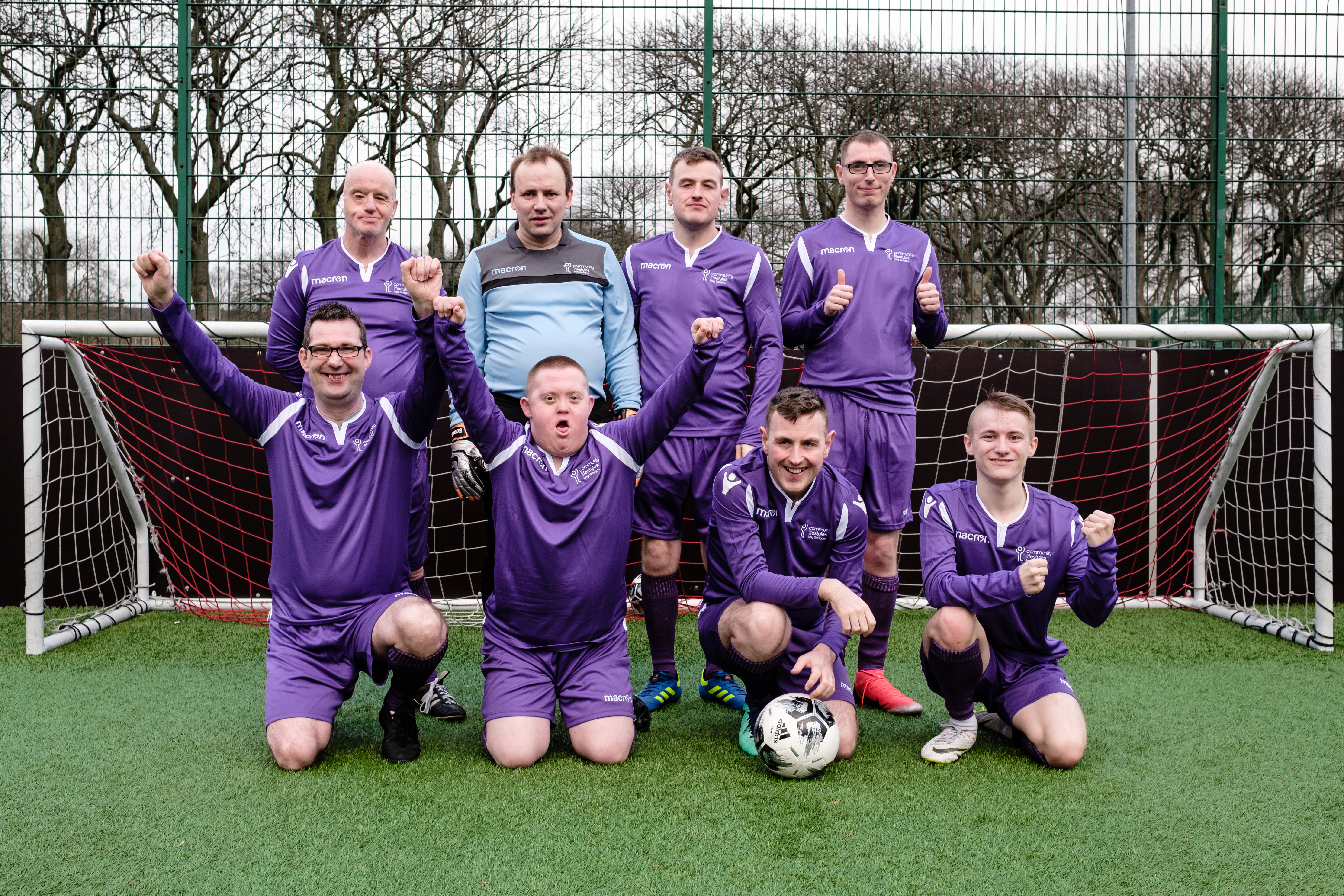 The Community Lifestyles Key Glasgow football team have been given a great boost as they prepare to defend their title in the forthcoming LAC Football tournament next month - new strips! 
The team are coached by Cameron, who is just 23 and supported by Community Lifestyles in the east end of Glasgow, and have only being playing regularly for just under 2 years. 
Last year they triumphed in the LAC organised football tournament and are now gearing up, complete with new kit, to retain the trophy they won so convincingly last year! Don't they look fab!