James makes his mark at University
06-Apr-2018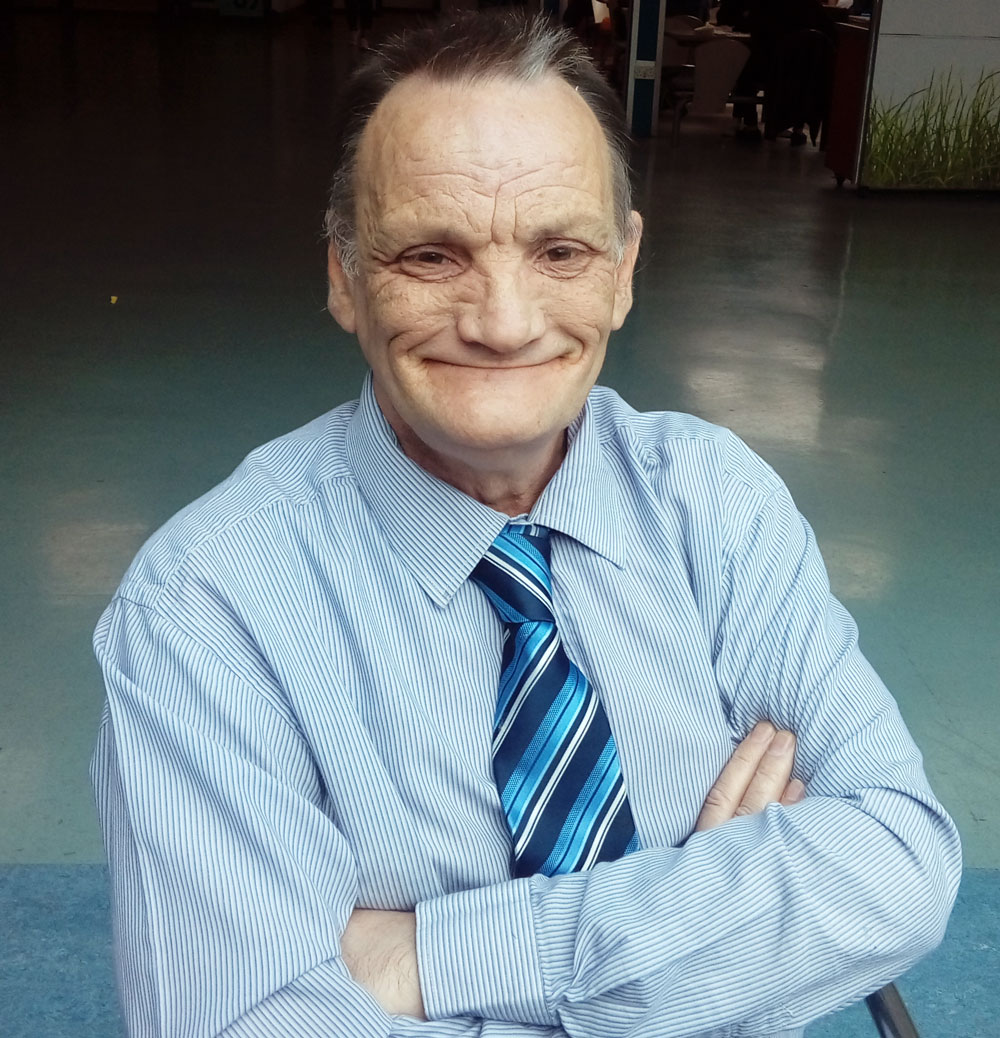 Recently James, who lives in the Falkirk area, supported by our Area Manager for Central, Michael Lewis, were invited to speak University of Stirling's 'Pledging our commitment to people with learning disabilities' event. The day was organised and hosted by BSc Nursing students from the Health Sciences Faculty and featured a range of speakers who offered both personal and professional perspectives on addressing the health inequalities facing people with learning disabilities and their families.
With inputs from parents, people with learning disabilities and professionals working in the academic, public and third sectors, it was a day which inspired and motivated the 200 strong audience to pledge their commitment to making a difference to the lives of people with learning disabilities through their practice.
This is the second year that James has delivered a presentation about this life to the students on the degree and he very much enjoys the opportunity to meet people on the course and hear from the other speakers. Clearly the audience also very much appreciated hearing his story and those of the other speakers, as these comments from the #StirlingLD2018 Twitter feed indicate:
"Really enjoyed hearing James' story today. I aim to be a nurse that listens to my patients and always advocate for them. #StirlingLD2018"
"James of Key shares his story from the perspective of a service user. #StirlingLD2018 #learningdisabilities #studentnurse @Stirling_Nurse"
"Thoroughly enjoying today's #StirlingLD2018 learning so much and speakers are fabulous! :) thanks"
"Thank you to all the speakers, stalls and students who took part in #StirlingLD2018. It was a pleasure organising it with my fellow 2nd year students. Here's to next year @Stirling_Nurse @JanetSm07635459"
Thank you to the staff and students of the BSc Nursing degree for the invite and since the baton has been passed to next year's students we are hoping this might lead to a hat-trick of appearances for footie fan James!