Responding to Covid-19
27-Mar-2020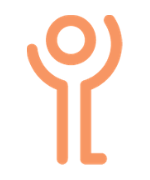 Key and Community Lifestyles have an enormous part to play in supporting people to stay safe and well during this difficult period. We are doing everything we can to assist in the ongoing response to COVID-19 and are continuing to provide essential support to people living in their own homes and communities across Scotland whilst taking simple, straightforward steps to increase our normal hygiene practices to prevent the spread of the virus.
These are extraordinary times, but our staff are committed to the people we support. They are going above and beyond to make sure that their needs and wishes, and that of their family and friends, remain at the heart of what we do. We would encourage anyone that is worried or anxious about their own situation to contact the local manager or let us know by emailing hello@key.org.uk
Like everyone else, we have never seen times like these before. However, we are confident that the warm and caring relationships between the people we support, their families and the people we employ, will ensure we look out for each other in the difficult times to come.