Hooked By A Duck
27-Jul-2018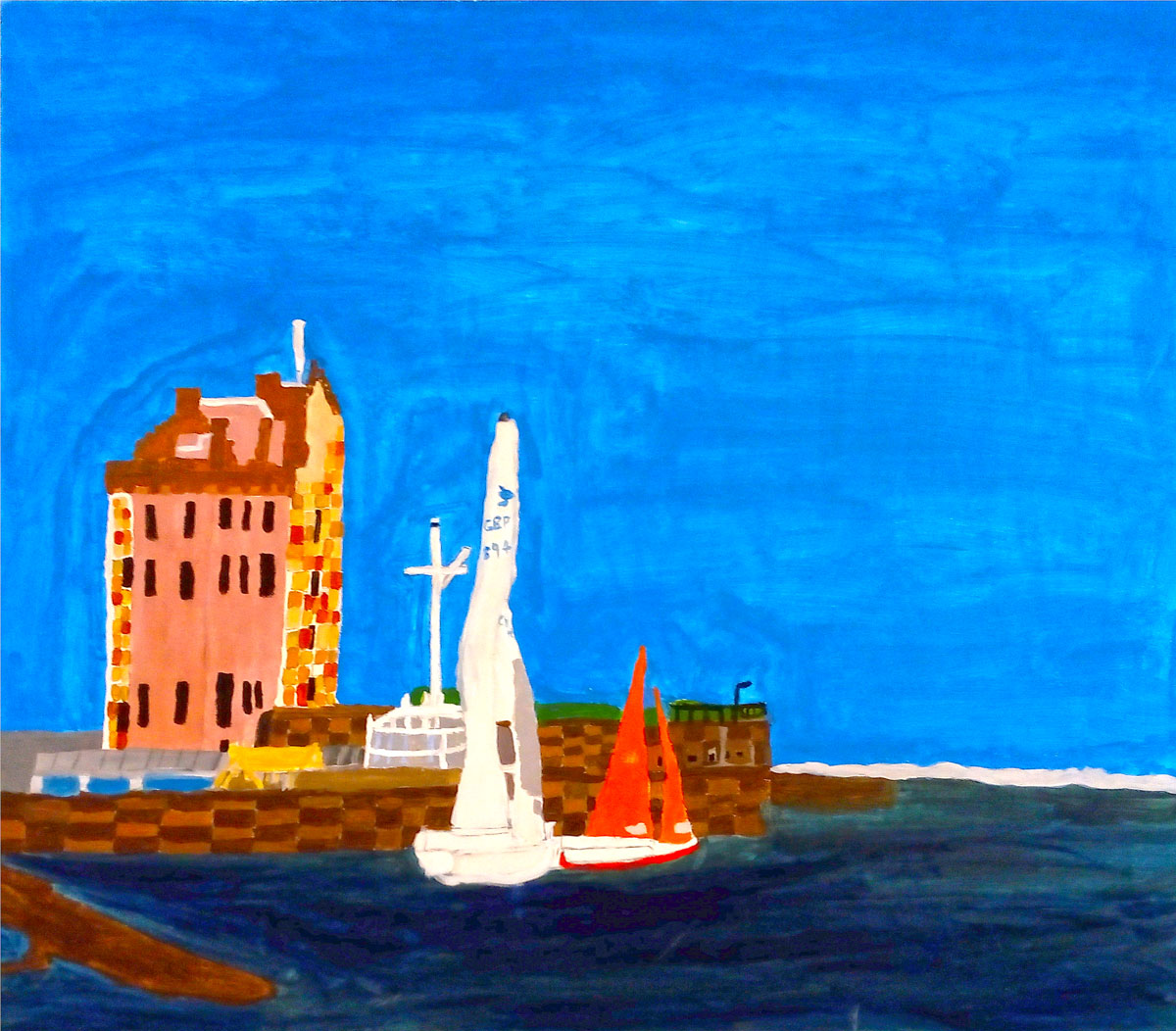 Earlier this week we were lucky enough to get along to Project Ability's Trongate Studios to check out the 2 exhibitions they are hosting at the moment. And just in the nick of time too as they close this weekend!
'Hooked By A Duck' is a collection of paintings that was chosen by artist, Jim Jambo, after he spent a month-long residency with the Project Ability artists. We were delighted to see it featured the work of several artists who are supported by Key and Community Lifestyles. This included 'Broughty Ferry' by Doreen Kay which is the picture accompanying this article.
The second exhibition, 'These Boots Were Made...', displayed ceramic interpretations of famous shoes - such as Dorothy's ruby slippers from the 'Wizard of Oz' - by Cameron Morgan, who will be well-known to many in Key and whose work has become highly-regarded among the artistic community these past few years.
You can read more about Project Ability and find information on both exhibitions here