Join our Board
14-Dec-2021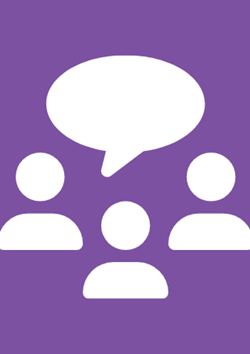 Key's Board is at the heart of everything we do and benefits from the wide range of experiences of its members who include family members, professionals, and people we support.  Following the retirement of two long standing Trustees we are looking to recruit new people to our Board.  
We are committed to working inclusively, within a rights-based approach, and we want to do even more to ensure our organisation is reflective of, and accessible to, Scotland's population today. This is also a watershed moment for Scotland's social care future, with plans for the development of a National Care Service and we are keen to have a diverse range of experiences guiding us to provide the very best support we can in this new landscape.
As such we are particularly keen to hear from people who identify as being a member of Scotland's growing ethnically diverse communities.
Find out more:
We know that you may have questions or just want to have an initial chat with us about whether becoming a part of our Board is something you'd like to progress. If you would like to have an informal chat, then please contact Andrea Wood, Key's Chief Executive.  
For anyone wishing to be considered for a place on the Board, please express your interest in this by telling us about why you are interested and what skills/experiences you feel you bring. You can do this by submitting an audio, video or written account. Send your file to Grace Semple (Head of Human Resources) by 14 January 2022.
Click for more information about our Board.
Related download: About Key and our Board.